Book Plaedo Today
Plaedo is a performance artist, community organizer, and workshop facilitator, a story telling hippie hop philosopher of play whose uniquely fun, funky yet intelligent and inspiring blend of rapping, poetry, comedy, live looping and story telling have proven to edutain (entertain + educate) crowds. With a career built off performing at varied places such as: universities, coffee shops, protests, bars, rave's, poetry slams, and even street corners, his wide ranging lyricism poignantly, intelligently, and humorously covers eco warrior anthems, personal tales from the school of hard knocks, meditations on Buddhist Philosophy, celebrations of nature and gardening, and those stories we tell to humble and heal ourselves. 
Click here to learn more!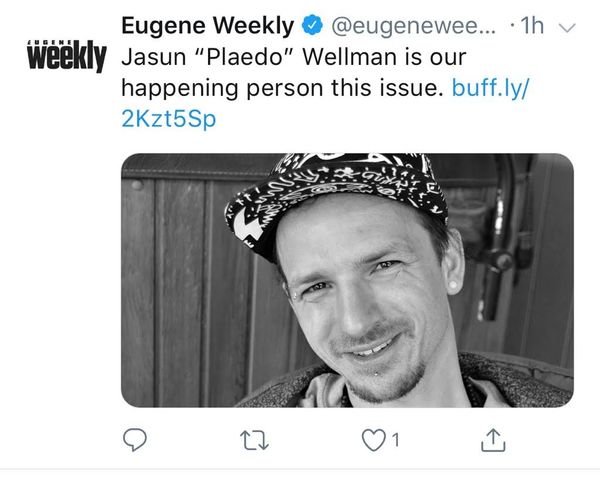 Talkin' The Talk While Walkin' The Walk
Plaedo not just raps about making a positive change in this world. While he has released 3 solo albums and 1 group album. He also lives his words and has over a decade experience at this point, working with the unhoused and at risk street youth, organizing community permaculture style gardening projects, organizing uplifting and inspiring community events, leading protests, and volunteering for numerous other projects and events. Go to the Plaedo's Projects Page to learn more!